Photos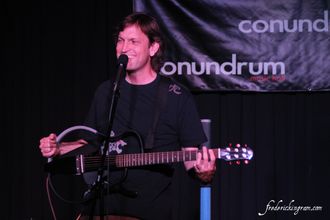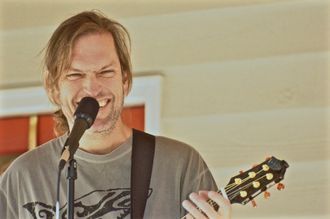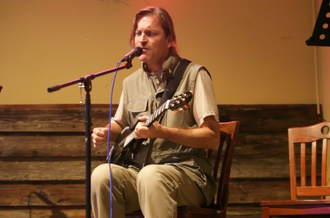 Press / Reviews
Frederick intends for the tune ["Fish Bowl"] to be a bit of an antidote to all of the lockdowns and hiding indoors we've done the past few years—locked away in our own little fish bowls, separated physically but weirdly connected to the rest of the world via our glassy electronic lenses.  Indeed, his Facebook posts about the tune have been flagged by the tech giant as spreading misinformation about The Vaccine—a laughable example of the limits of artificial intelligence, and perhaps a cold comfort that, despite Zuckerberg's autistic indifference to privacy rights, the robot uprising is still probably a long ways off.
Frederick Ingram's proletarian folk is unstudied and sincere, and his Elements EP plays, at times, like a lo-fi Kate Bush or less pedantic Peter Gabriel. "Ephemery," in particular, is indebted to off-kilter '80s pop, its chorus-heavy guitar copping Andy Summers' tone circa Synchronicity, its insistent bass throb and sparse synthesized drums bringing to mind yacht rock's blown spume and flung spray.
Frederick Ingram holds a special affinity for the Mountain Empire. He lived in Johnson City briefly in the mid 1990s, and this is where a passion for music was rekindled, with acoustic culture. "There were instruments everywhere. I was captivated by guitars themselves, not just the songs," he says. "The romance of wood and steel took hold." An English major in college, Ingram calls himself "A Bard for Our Time," and says he treats his songs like literature. "There is a space here, in the various flavors of popular music, with the potential to be exploited by poets. I'm going to write the richest language I can. It ain't always an easy sell," he says, but points to literate pop stars such as Sting and Peter Gabriel, as well as the traditional balladeer, as role models. Another basis of inspiration for his craft is the natural world, which surfaces throughout his material.